Prayer for the week - O Holy Spirit, fill me with all your gifts.
Our staff and parents enjoyed a demonstration of how to use our new defibrillator by the ambulance service.
Thank you to all who came along and to all our willing volunteers!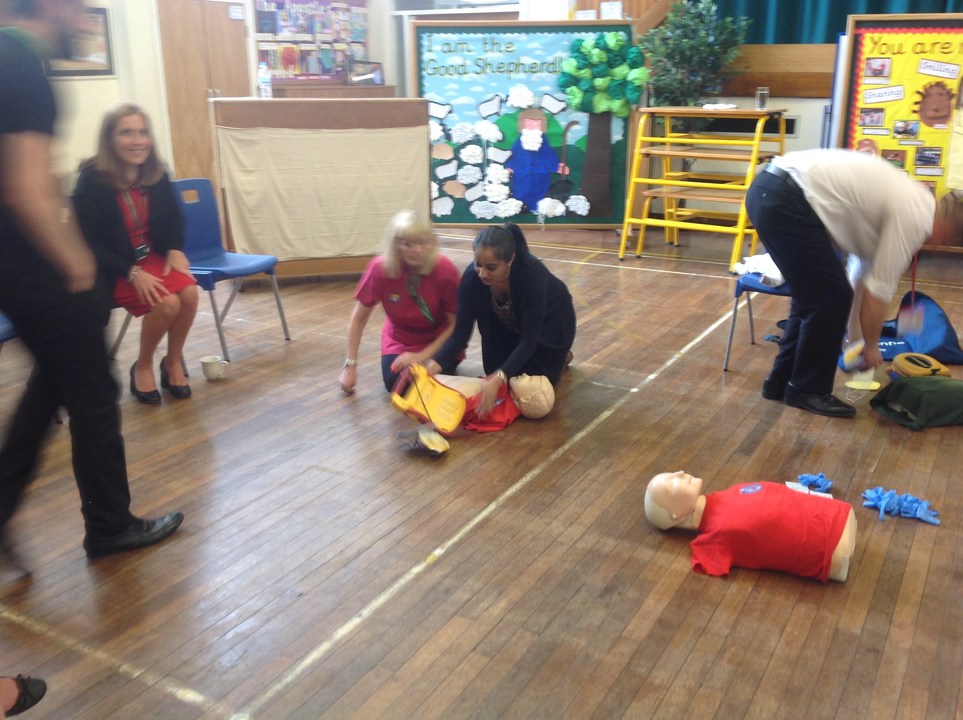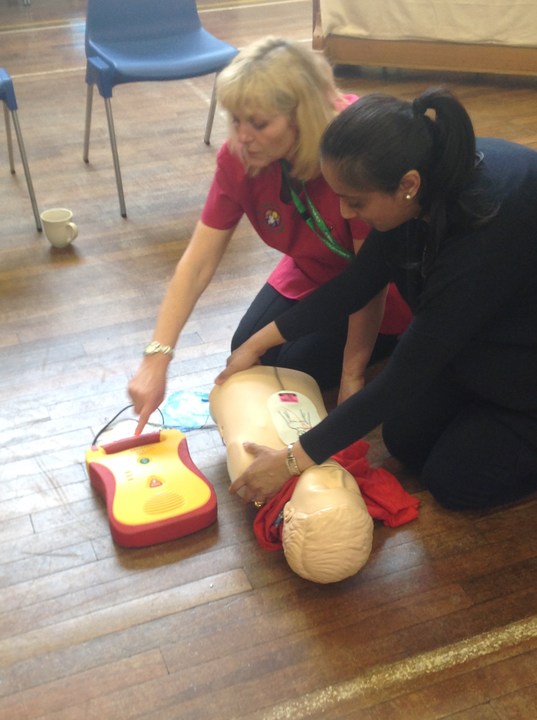 Just click on the door and find out all about the wonderful things happening in your child's class!
Latest Events Calendar Events
Governors Finance Committee Meeting in school

26

May

2016

5:00 pm - 6:30 pm

School Closes

27

May

2016

3:15 pm - 3:15 pm

School Closed

30

May

2016

8:00 am - 10 jun, 9:00 am

School Opens at 8.15 am for Breakfast Club

13

Jun

2016

8:15 am - 8:15 am

Year 3 Class Mass

15

Jun

2016

9:00 am - 10:30 am

Full Governing Body Meeting - York Room

15

Jun

2016

6:00 pm - 7:30 pm

Sacramental Programme Children's Session - York Room

18

Jun

2016

1:30 pm - 3:00 pm

Sacramental Programme First Holy Communion Mass in church

19

Jun

2016

10:30 am - 11:30 am

Reception 2016 Parent's Meeting in the school hall

21

Jun

2016

2:30 pm - 3:15 pm

Year 5 Class Mass

22

Jun

2016

9:00 am - 10:00 am
A very warm welcome to St William of York Roman Catholic Primary School in Great Lever, Bolton. We aim to provide the highest quality of Catholic education and welcome families, parish and the wider community, showing respect for everyone. Working together in this loving and caring environment we encourage everyone to reach their full potential.
Following our Ofsted Inspection in May 2012 the inspectors wrote that "they were impressed by the excellent behaviour, politeness, friendliness and hard work" of pupils and that they are "growing up into sensible, caring and thoughtful young people that school, parents and carers can be proud of". They also said that children are "making good progress because teachers are good at helping them to learn".
We hope you like our website, if there is anything else you would find useful please let us know through the 'Contact Us' page.
Our Ethos and Values
As a Catholic primary school serving our local community our Mission Statement encapsulates our values:
Together, as God's family we are learning through love, forgiveness, respect and courage to use our unique gifts challenging and transforming our world.
We believe in and promote the key values of:
Courage
Friendship
Love
Reconciliation
Respect
We do this through:
a broad and balanced curriculum;

our school rules for children

and adults:

Being kind, tidy, listening and taking care how we move around school and in the playground

living our Mission Statement